Local. Trusted. Family Owned.
The paver maintenance Experts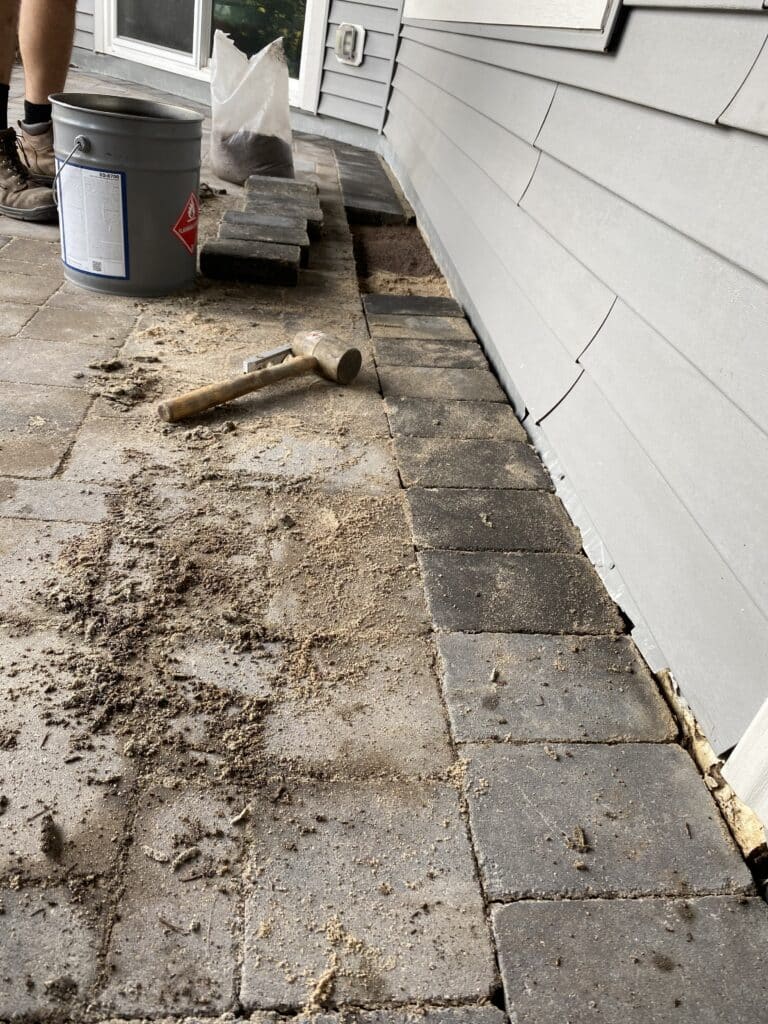 It is important to regularly maintain and clean your pavers. Not only because it helps them look great but also because it's important for you, your family, and your guest's safety. The longer you go without maintaining your pavers the sooner they will shift, heave, and sink. Every 3-5 years we recommend cleaning, re-sanding, and sealing your pavers. This is important not only for the appearance, but also because fresh sand and sealer will help keep pavers from shifting during our freeze and thaw cycles of winter. 
Our team will can clean your pavers, remove the pavers that are sinking, heaving, or shifting, install and compact new base material, and then reinstall the pavers so your space is safe to use again. Once the repairs have been made to your paver surface, then it's time to install new paver joint sand, compact it in with our rubber wheeled rolling compactor, and then protect your surface with the industries number one sealer. If you want your hardscapes to look natural, we have a penetrating sealer that will protect them without changing the appearance of the surface. If you like the wet look, we have a sealer that not only enhances the look but also offers great protection to the surface as well.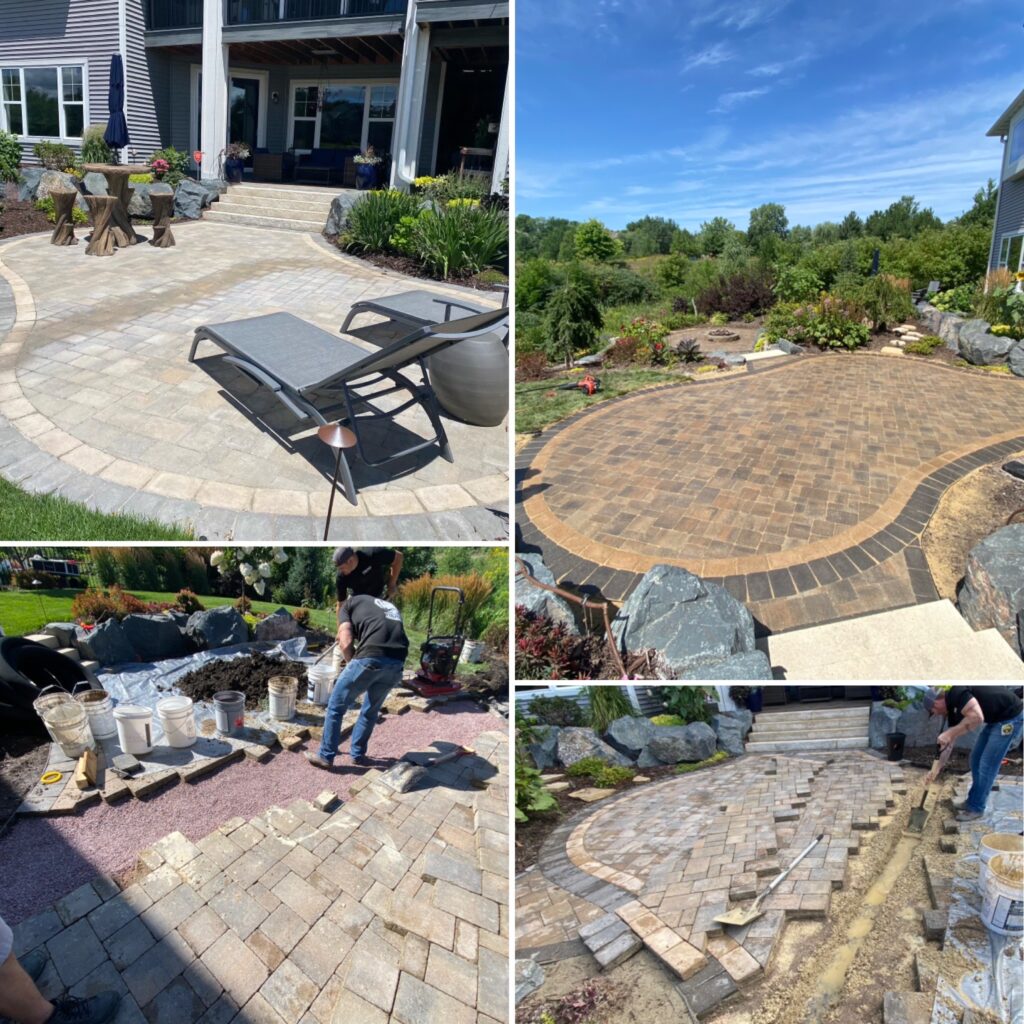 Local. Trusted. Family Owned.
The best part? Our team handles the job from start to finish. You don't have to spend your weekend renting the necessary equipment, figuring it out how it works, and attempting to clean the pavers yourself. Our team has all the necessary equipment and techniques to restore your pavers to their former glory. Our technicians are licensed, insured, and bonded for your peace of mind. 
Our team uses a combination of special detergents and just the right amount of water pressure during your paver restoration to deep clean the pavers yet not harm the surface or base material. That means, you get the best clean possible without the risk of your hardscapes being damaged in the process.

Pavers themselves can last a lifetime. If yours are looking past their prime and you think they need replaced, have us come take a look. Let us show you how we can revive them and bring them back to their former beauty at a fraction of the cost of replacement.  When you're ready for paver maintenance give our team a call today.